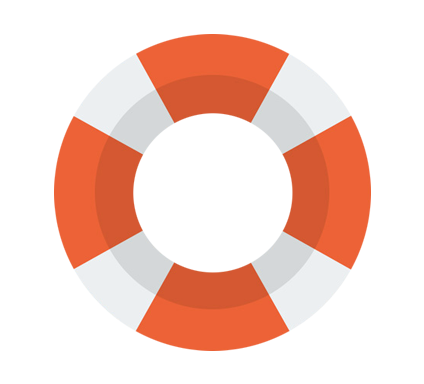 Don't let your data be held hostage
We're often called on to help people get out of predatory
practices that often has them feeling trapped.
Predatory web services isn't something you really hear much about but there's a good chance you've seen it, experienced it, or are caught up in it right now. Below are some of the most common examples to watch out for and that we are called on to help people escape.
We

absolutely despise

these practices and those who prey on people with them. If you're stuck in a situation like this we'll help you escape it even if you're not moving to our services.
You see their ads all over the place. They offer $1 hosting gimmicks but after you sign up you learn for your account to be usable you have to add features until you are nickle and dimed into $60 bill. We can save you from this.
They build you a website ( the exact same website used a million times) for "free". All you have to do to use it is pay a monthly fee and if you don't pay the fee.. they take the site down. You don't own your own data. We can save you from this.
They offer you an easy to use web builder for a monthly fee. Just like like in our previous example; you don't own the data and if you decide to change services you lose the data. These builders are often several years behind in style and technical abilities. We can save you from this.
Your site gets "hacked". You report it to the support staff and they charge you an astronomical fee or put you on a monthly "security" plan. If you terminate that plan your site suddenly gets "hacked" again. We will gladly save you from these people.
Every situation is different and we

strongly recommend

you
to contact us so we can talk about your needs personally and in detail.
Not sure if a rescue operation is in order?
Sometimes its clever or hidden in the fine print. We'll let you know.
Jump to Website Evaluation