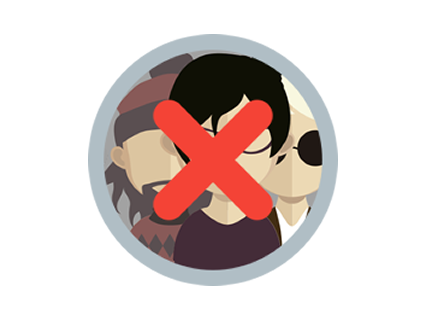 An outside of the agency look at things
Learn how you can benefit from staying out of the studios.
What separates us from the agencies?
CreatureWeb doesn't have the large overhead that your typical agency does.  We're not trying to support some hip luxurious office space/building.  We have no outrageous marketing/advertising budget we have to meet.  We work simple and to the core of what we want to do.  This helps us give you your services at a reasonable rate.  We don't have a parent or sister company that expects us to up sell their junk.  We treat every project as one of our own. Were not in the churn and burn website business.  In the interest of full disclosure we do often take on churn and burn work from other agencies but we do not take on projects from individuals under those conditions.  We pride ourselves on the level of quality, service and affordability we can bring our clients.  This means were not over scheduled and under performing.  To put it simply; We bring you what you want and what you need.  Not what we want you to have or fits our image.  You get all the experience and ability of an agency without the pointless hassles, bloated costs and lack of personal attention to your project.
Not your average experience
We don't believe that professionalism equates to the removal of the human element. Its this element which often sets you apart from your competitors and makes you stand out.  We take a real "give it to you straight" approach to things. Doing business with CreatureWeb is a unique experience and admittedly.. it's not for everyone.
We actually want to talk to you!
We're always glad to hear from you. We believe the existence of professionalism and efficiency doesn't require the sacrifice of being personal.
Contact Us